Action Area × Recommendations
Recommendation: Ensure adequate protections against displacement for communities and residents of color, low-income communities, and renters
Action Area: Homes for All
Action Area: Homes for All
Protect areas at risk of displacement by ensuring new public and private investments benefit long-time residents and support community ownership
Prevent displacement at the household level through regulations that better align the market with the needs of those experiencing housing insecurity
Prevent displacement at the individual level by strengthening and expanding state legal protections
Download PDF Version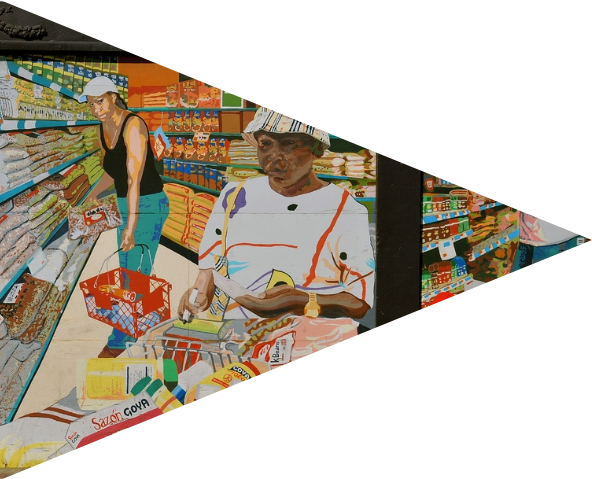 When long-time residents must leave their homes or communities, they often lose the support of friends and family. Many times, displaced households must live farther from employment, education and other opportunities, and these issues may be compounded by reduced access to affordable public transportation. In these ways and more, residential displacement destabilizes all aspects of life and can lead to homelessness. Preventing displacement will reduce homelessness and allow households of all backgrounds to make their own choices of where they would like to live, contributing to diversity, increased social capital, and economic vitality.
Displacement is a complex phenomenon that impacts various communities in several ways and at different rates. MAPC's residential displacement research provides operational definitions for various forms and scales of displacement that are addressed in this policy recommendation.1 Additionally, MAPC's housing submarket analysis, which categorizes neighborhoods across the region into seven housing submarkets based on similar demographics and housing characteristics, provides a framework for how policy actions may be approached differently based on varying local contexts.2
Policy Strategy 1 addresses some of the systemic causes of displacement that happen at the community level. Members of a community are susceptible to displacement due to historic or present housing discrimination, environmental hazards, and limited financial resources. Policy Strategy 2 includes actions to prevent displacement at the household level due to increased housing costs, shifting housing market dynamics, exploitative landlord behavior, and other displacement pressures. Finally, Policy Strategy 3 proposes ways to protect individuals directly threatened by displacement and those who experience its affects.
Strategy 1: Protect areas at risk of displacement by ensuring new public and private investments benefit long-time residents and support community ownership
Displacement in lower-income communities, including many communities of color, can be caused directly by foreclosures and evictions. It can also be caused indirectly by the rising rents associated with limited housing supply, increased home values, public improvements, and the ancillary impacts of market-rate investment and development. Lasting impacts from COVID-19 have the potential to increase displacement in many neighborhoods due to evictions and foreclosures after the federal moratorium was lifted, long-lasting unemployment after government benefits expire, or the purchase of residential buildings by speculators.
Local and state actors need to take a proactive approach to minimize displacement and mitigate its negative impacts. Federal, state and local governments can intervene in numerous ways to enable tenants at risk of eviction to remain in their homes or to become first-time homebuyers. Furthermore, public agencies can take steps to help homeowners avoid foreclosure and to enable long-time, owner-occupant landlords to remain in their homes and provide "naturally occurring affordable housing" (NOAH) to their tenants. Policy interventions should be targeted toward communities that have been most impacted by the lasting effects of redlining, disinvestment, historic waves of displacement, and the most severe impacts of COVID-19.
Strategy 2: Prevent displacement at the household level through regulations that better align the market with the needs of those experiencing housing insecurity
If left unchecked, market forces driving housing supply and demand and dictating rental and mortgage costs can increase displacement pressures, especially in a market where local authorities often limit the development of multifamily and affordable housing. To combat rapidly inflating housing costs, cities and towns and the Commonwealth should stabilize rental costs, maintain a healthy supply of affordable housing, and minimize opportunities for speculative investment.
Strategy 3: Prevent displacement at the individual level by strengthening and expanding state legal protections
We must enact policies that protect individuals at risk of displacement. These include legal protections should residents find themselves in an eviction or foreclosure proceeding, along with other policies that alleviate the risk of foreclosure and eviction in the first place.