Action Area × Recommendations
Recommendation: Accelerate the transition to a clean energy future
Action Area: Climate Mitigation & Resiliency
Action Area: Climate Mitigation & Resiliency
Increase renewable energy generation for the Commonwealth and access for all residents
Spur equitable development of microgrids, energy storage, and demand response programs
Reform the electric and gas utility markets to support the transition to distributed and renewable sources of energy
Download PDF Version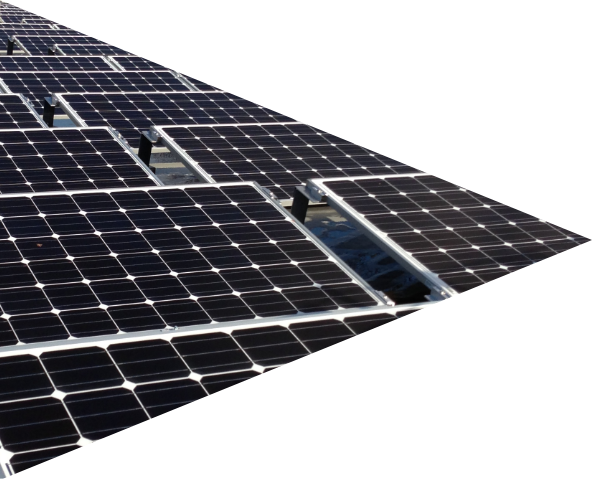 Strategy 1: Increase renewable energy generation for the Commonwealth and access for all residents
Massachusetts has made strong progress in reducing greenhouse gas (GHG) emissions since 1990. The Commonwealth's GHG inventory shows an emissions drop of over 20 percent from 1990 levels based on the data most recently available (1990-2017).1 The majority of these emissions reductions have come in the electricity sector, underscoring the importance of renewable energy generation in meeting the Commonwealth's climate goals. Despite this progress, the Commonwealth will need to do more to expand renewable energy generation and reduce emissions further, which will be critically important for meeting the Commonwealth's climate obligations under the Global Warming Solutions Act and the Next-Generation Roadmap Act and its goal of having net-zero emissions by 2050. This strategy will require acceleration of renewable energy generation in Massachusetts and the New England region, inclusion of municipal light plants (MLPs) more fully in these efforts, and advancement of social equity priorities to ensure a just transition for all Massachusetts residents to a clean energy future.
Strategy 2: Spur equitable development of microgrids, energy storage, and demand response programs
Significant increases to renewable energy generation must be paired with the deployment of energy storage and demand response technology to maximize efficiency and improve system resiliency. Massachusetts recently enacted the nation's first Clean Peak Standard, which requires that a percentage of energy resources deployed during peak hours of electricity demand be produced by clean resources.14, 15 State legislators and regulators should monitor the effectiveness of the Clean Peak Standard to bring new energy capacity online and review the mix of technologies that are being used for compliance. Energy storage and alternative energy systems such as microgrids are necessary investments to support implementation of the Clean Peak Standard and the overall resilience of our energy supply. These technologies serve to increase overall resilience and energy security by producing and storing energy locally and provide reliable power to key infrastructure during outages or other emergencies.
Implementation will require increased education around these technologies and additional incentives for installation. Massachusetts must also prioritize ways to expand access to and benefits of these technologies to communities, residents, and businesses that face financial or other barriers. Funding opportunities should focus on low-income communities, where the financial and resiliency benefits to residents will have the greatest impact. Funding should also be prioritized for projects led by minority-owned clean energy companies. In addition to these new policy actions, the state should promote and provide support for expanding existing programs for demand response run by both MAPC and the state's investor-owned utilities, and continue exploring ways to better integrate and streamline programs and incentives in this space.
Strategy 3: Reform the electric and gas utility markets to support the transition to distributed and renewable sources of energy
In our transition to a clean energy future, the state's gas and electric utilities face a new set of customer demands alongside their existing responsibilities to uphold safety, reliability, and affordability. The utility markets and regulatory structures that exist today need to be reformed to effectively meet new customer demands for grid resiliency, GHG emissions reductions, flexibility, and opportunities for innovation. This comprehensive reform must include investment in and planning for grid modernization, an overhaul of the utility business model (i.e., revenue regulation), and consistent, just, and smart rate design to support these new responsibilities and priorities. Achieving net zero by 2050 also means transitioning nearly entirely away from fossil fuels (see policy actions supporting "Decarbonization"). For natural gas utilities, the market trends indicate that natural gas power plants may become stranded assets by 2035 based on current clean energy power production cost projections.24 By shifting to a renewable-centered approach to procurement and appropriately planning for the depreciation of natural gas assets, natural gas utilities can become "energy" utilities and avoid substantial increases to customer rates.