How We'll Shape the Region Together
MetroCommon will include not only recommendations, but also data, analysis, explanatory materials, and decision-making tools to promote and enable implementation. It will be developed in five roughly six-month phases:
Phase 1: Vision and Groundwork
September 2018 – April 2019
Currently, in this phase, we are asking local and state leaders, residents, and commonly underrepresented groups about the future they want for Greater Boston. We will use that input and the common threads found in the local plans of forty of the region's cities and towns to identify shared goals for the region's future.
Phase Highlights so far 
Establishment of the External Advisory Committee (EAC)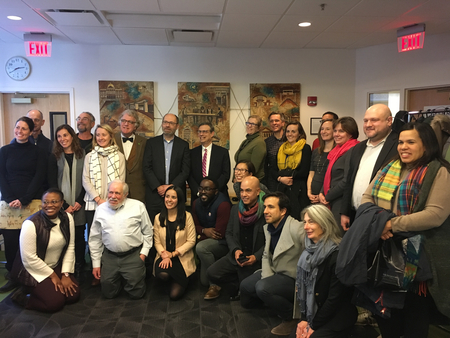 The External Advisory Committee will advise the Core Team on the process, content and community engagement of MetroCommon 2050. Members will act as a sounding board for the regional plan update by providing diverse perspectives, feedback, and advice to the core team on topic areas. The Committee will make sure that MetroCommon 2050 is not in an echo chamber by testing ideas and supporting outreach efforts.
Materials
Establishment of the Community Engagement Advisory Committee (CEAC)
Community Engagement Advisory Committee Members List
Phase 2: Challenges and Opportunities
June 2019 - December 2019
Phase 3: Policies and Best Practices
January 2020 - March 2020
Phase 4: Scenario Planning
June 2020 - December 2020
Phase 5: Recommendation/Tradeoffs
January 2021 - June 2021